IDO Guide: How to participate in the Diamond Hand Round
Everyone who
locks $LZ on LZ Pad
will be able to join Diamond Hand Round. $BSCX ticket owners remain qualified for the upcoming IDO.The HODL Index will be used in the Diamond Hand Round to calculate allocation for each investor of LaunchZone's Companion IDO. For more details on how to calculate your allocation, read
here
.
We will conclude the total amount of locked $BSCX and $LZ one day
prior to
the IDO and calculate all the individual allocations. The exchange rate of the IDO token/LZ pair will be announced explicitly on our official channels.
Follow us to stay up-to-date: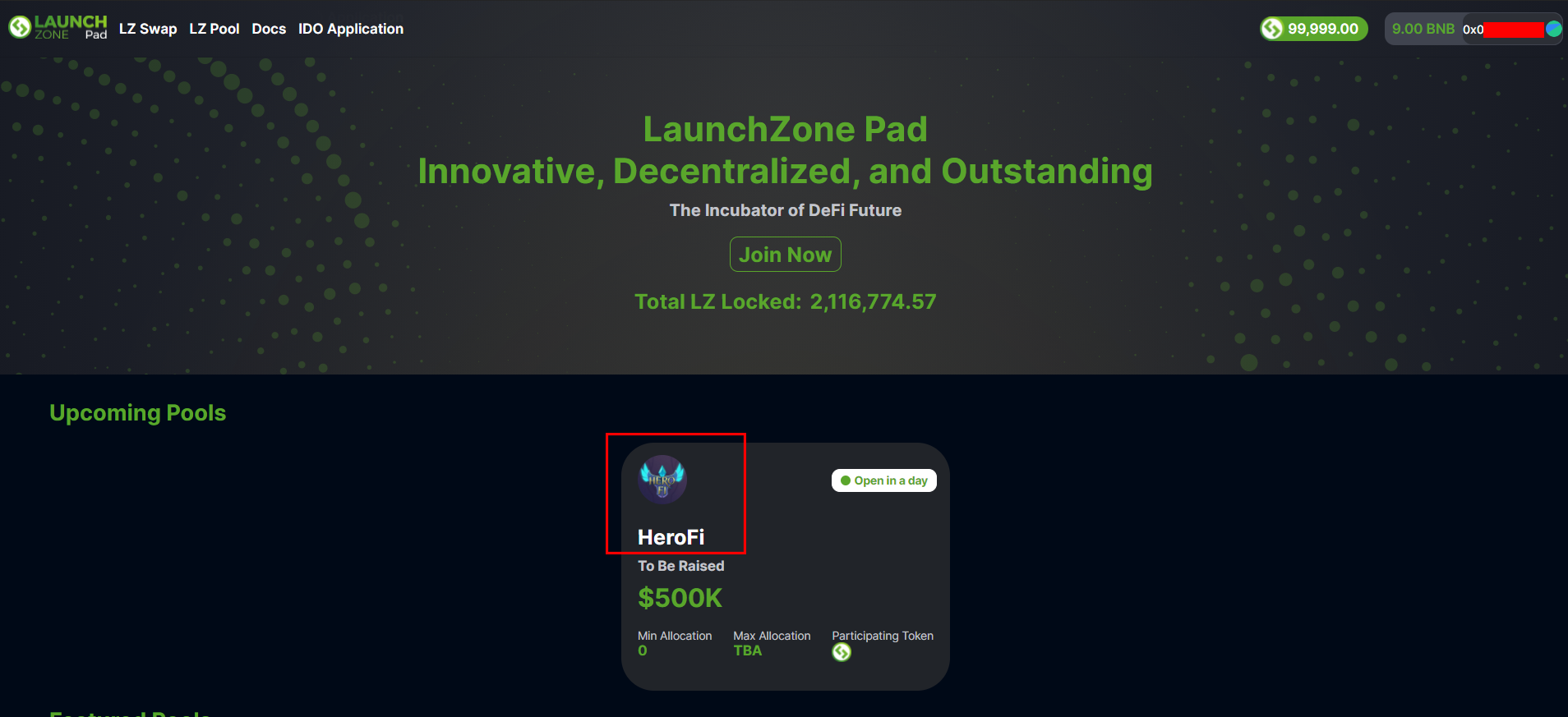 Click on
Diamond Hand Pool
.You need to approve LZ Contract. Enter the amount of $BUSD you want to approve
and click
Approve BUSD
.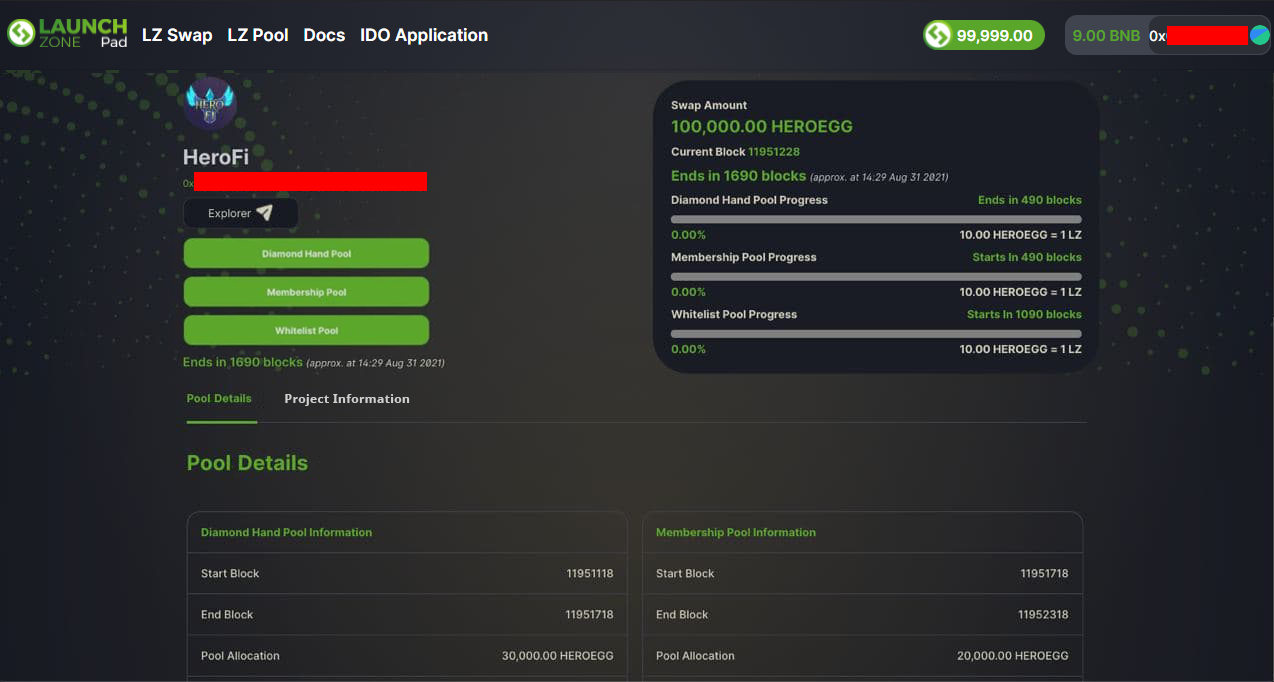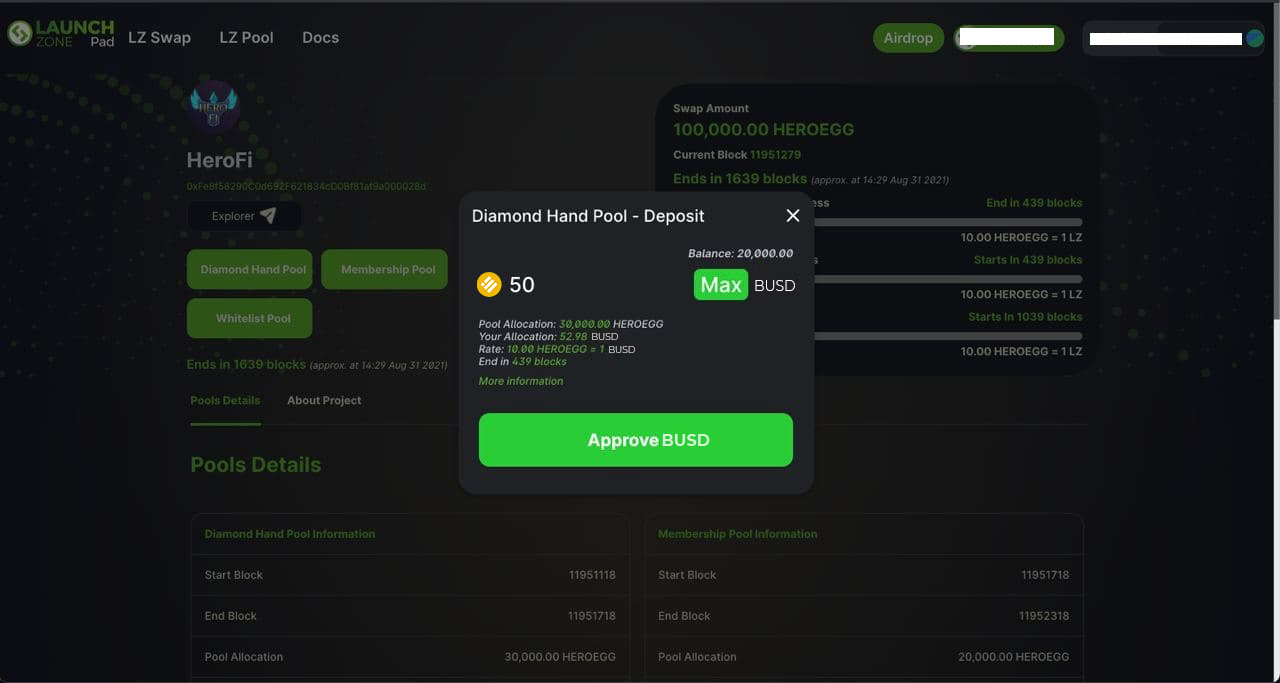 Enter the amount of $BUSD you want to deposit.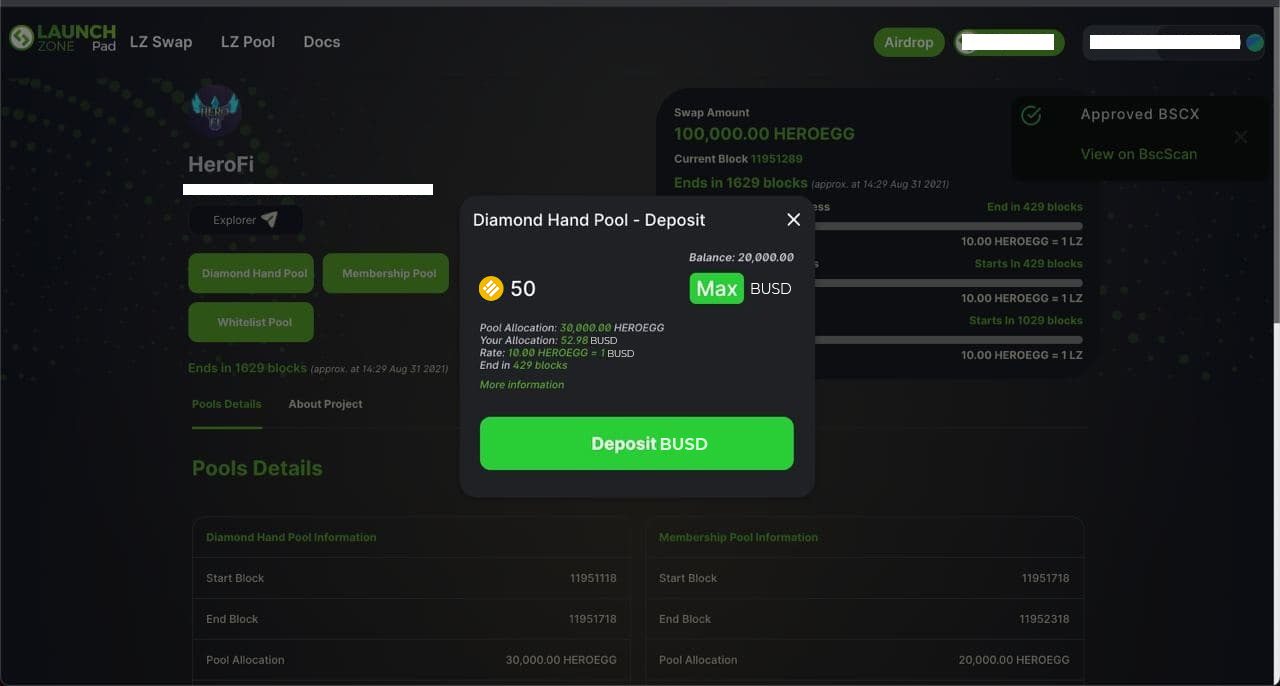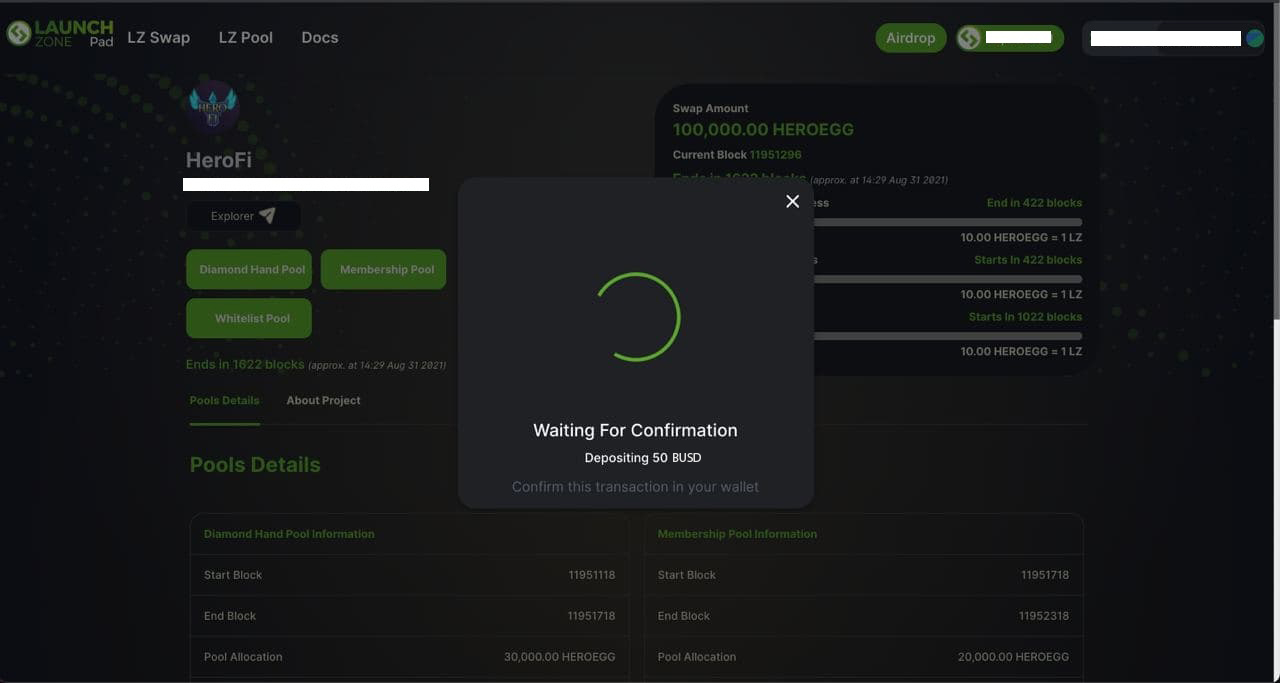 We will distribute the IDO token based on the per block basis. You can see the start/end block of each round and the
current block
, i.e. which round we are in and how many blocks until the next round. You will not be able to claim your IDO tokens after your round has ended.
If the IDO tokens are not
fully distributed
in the given time (i.e. in the corresponding block) for
Diamond Hand Round, LZ Backer Round,
and
LZ Whitelist Social Round
, whitelisted participants of the
Whitelist FCFS Round
will be able to claim the remaining tokens.
Depending on different IDOs, the time to claim tokens will be different. So that after the successful LZ deposit step, you should go to claim the token
Check the amount of IDO tokens you can claim ( the number here is
only an example
).
Click
Claim
to claim your IDO tokens.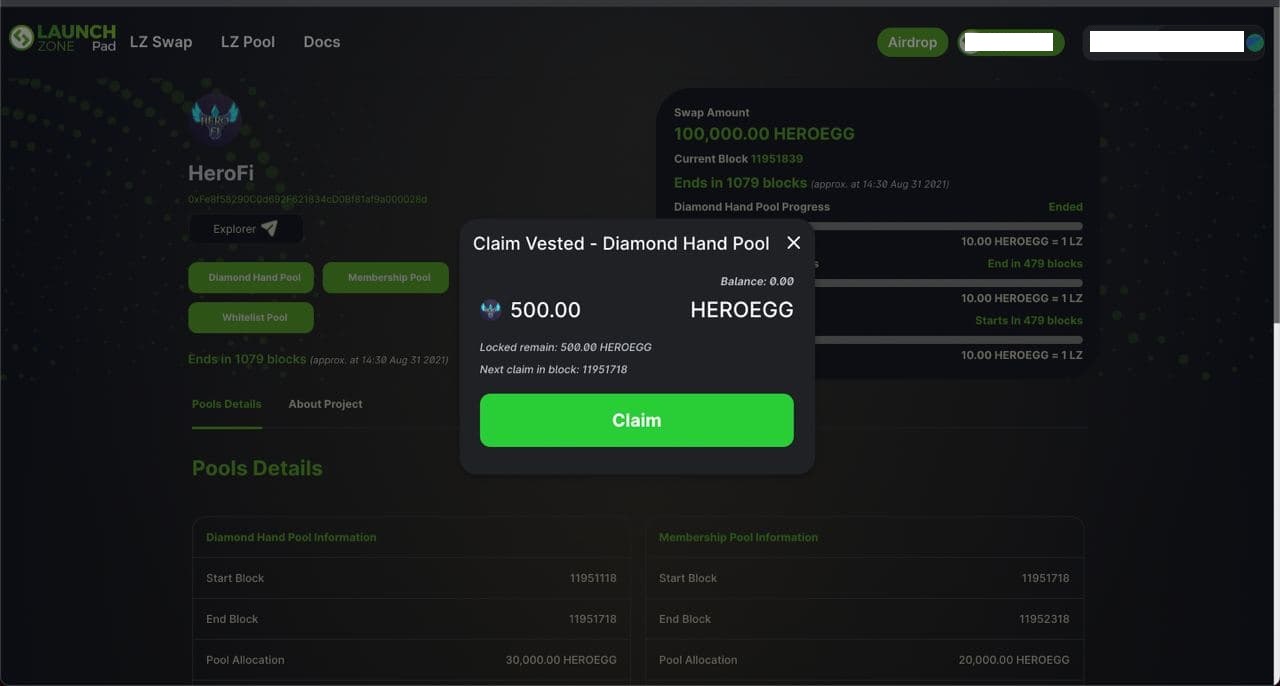 You'll need to confirm the transaction in your wallet.Check your wallet balance after you see the successful claim notification.​​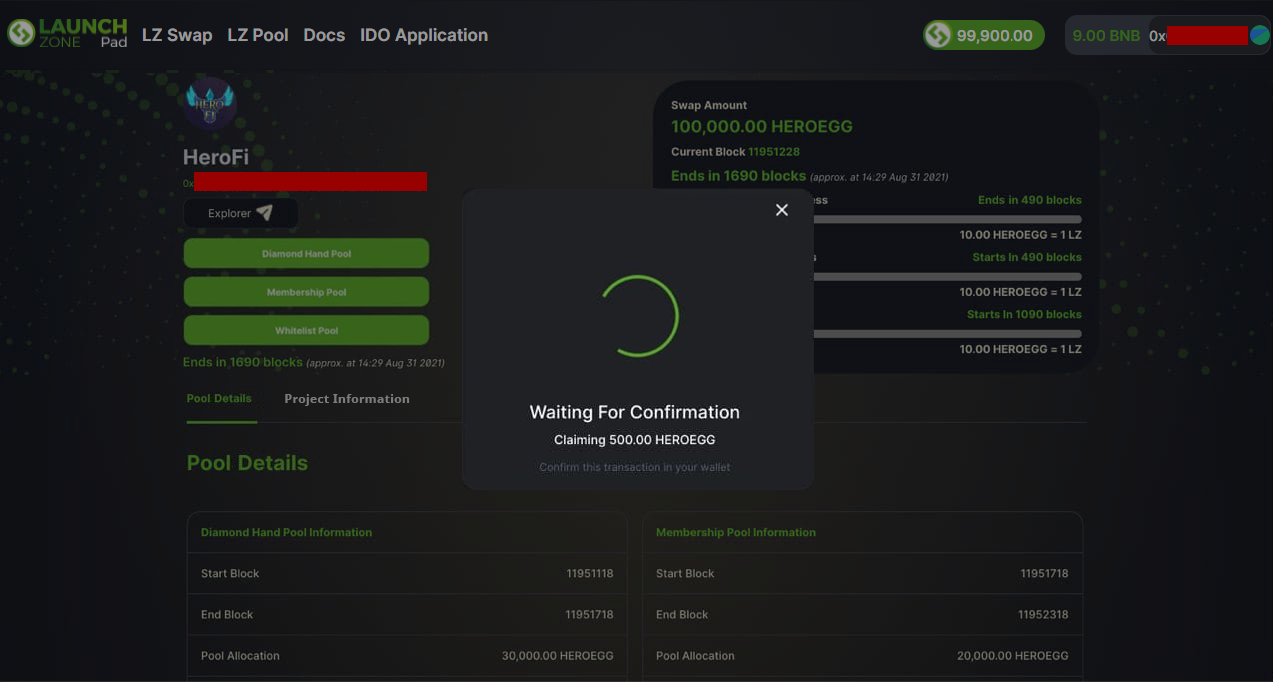 Notice
: Those who transfer LZ to the LZ Pad contract will not get the refund. Only
deposit LZ
on
https://lz.finance/pad
​